1803
Item Number: DCY-1803electric tool voltage tester, Single-pole voltage tester, 100 to 500V AC
Item Number: DCY-1803electric tool voltage tester, Single-pole voltage tester, 100 to 500V AC
●The one contact neon lamp voltage tester usually have the form of a screwdriver, it's a simple piece of electronic test equipment used to determine the presence or absence of an electric voltage.
●Screwdriver test pen is a low-cost type of test lamp, let the tip of the tester contacts one side of the circuit under test, and rely on stray capacitance and current passing through the user's body to complete the circuit. Because a neon lamp takes very little current to light, so we can use the user's body capacitance to earth ground to complete the circuit.
●Shanguang produce voltage tester pen out of several materials with different appearance design according to global customer requirements for more than 29 years.
●A resistant plastic is used for the core which ensures that the blade is held securely even under high strain.
●We use the Wire-electrode cutting machine to produce the blade, This technique only our factory have in voltage tester industry in China. this technology to increase the hardness of a blade, which provides high frictional resistance and allows the application of high forces.
| | |
| --- | --- |
| Model | DCY-1803 |
| Colour | Can OEM |
| Length | 200mm |
| Blade Diameter | 6.3mm |
| Rate voltage range | 100-500V/AC |
| Handle meterial | ACRYLIC |
| Metal meterial | Carbon steel by nickelplate |
| Light | Neon light |
| Operating Environment | -10°C to 50°C |
| Manufacturer Guarantee | 1 year Guarantee |
| Certification | |
Warranty
●High quality neon lamp, heavy-duty plastic resins, state-of-the-art construction and tailor-made requirements; all result in a reliable, durable tester that will provide accurate testing and a long service life on the job-site, in the shop and at home.
We have more than 29years experience in producing and selling hand-held volatge testers for home or industrial electric power testing. Engineers have professional knowledge to develop new technology for our items. We have an integrated team to service you. The quality is the soul of the enterprise.Weensure we will offer perfect service,reasonablepirce and good quality products, let you win your market .
Sample is for freebutcollect freight .
●Pieces in a inner box: 12pcs
●Pieces in a Carton:240pcs
●Unit Carton Gross Weight/Net Weight:
●Unit Carton Dimension:
*More packing methods and information is to be decided by customer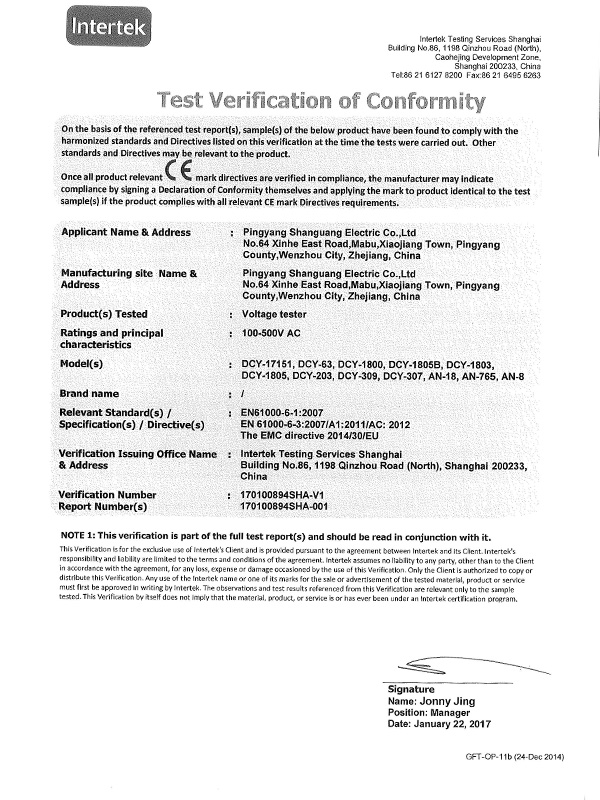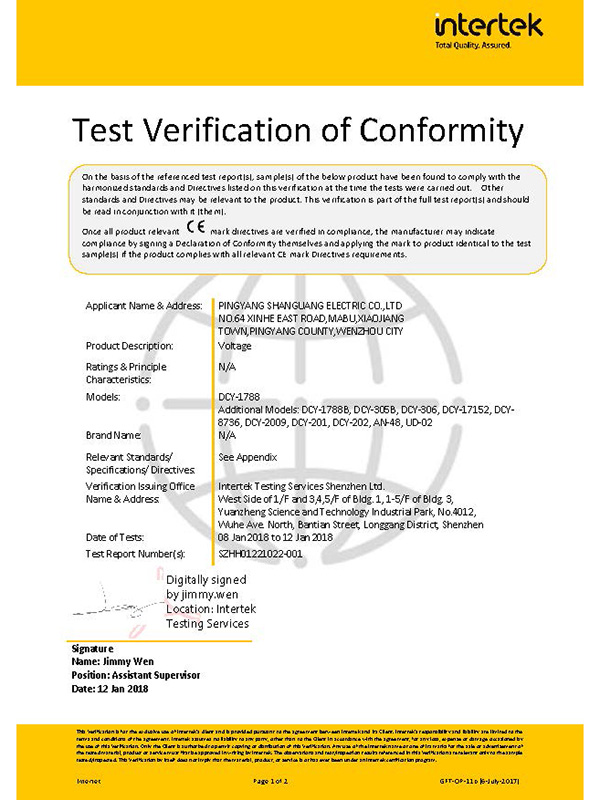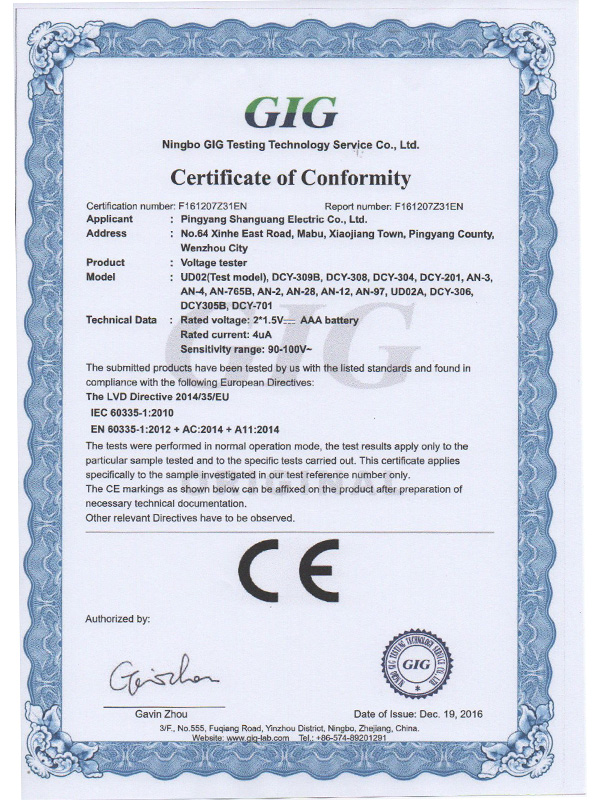 This product Keywords:
Online inquiry
Welcome to our website! Please feel free to send us your questions by asking us, we will contact you and provide you with the services as soon as possible. Please write in English.